brunch: hash browns (onion; garlic; shredded, towel-dried potatoes; oil (lots and lots and lots of veggie oil; salt and pepper); 3-bean-bok-choy salad.  Katherine already posted the recipe.  I can't remember the third type of bean, but the next time I got to Bestworld (formerly known as Bestway), I will look it up.
biscuits (we mostly followed this recipe, but we used more whole wheat flour and less white flour) with sausage-apple gravy. The gravy was fried onions and garlic, small apple slices, 2 cups broth from Rapunzel bouillon, rosemary, 8 leaves fresh chopped sage, roasted red pepper, salt and pepper, a roux made with white flour and oil, and Field Roast's sage and apple sausage (sliced and fried). Katherine didn't like the gravy that much, but I did.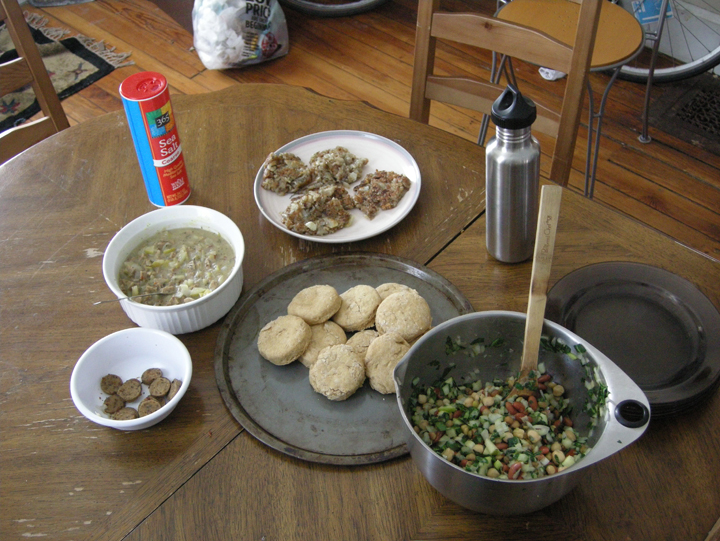 dinner: Cajun french fries and ketchup from Five Guys.  lots and lots of peanuts.